Wholesale Holiday Best Sellers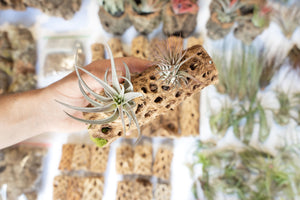 How can we help?
From air plants to drop shipping and corporate gifts, trust our specialized team for all your air plant needs.
Learn More
New Rooted Cuttings
Calathea 'Prayer Plants' direct from our Jungle Nursery, perfect for resale, starting at $1.25/each.
Learn More
---
Easy Online Ordering|Bulk Pricing for Everyone
Free & Fast Shipping on Orders over $60|30 Day Guarantee
Are you looking for bulk gifts to multiple recipients? Write us an email at info@airplantsupplyco.com for a custom quote.
---